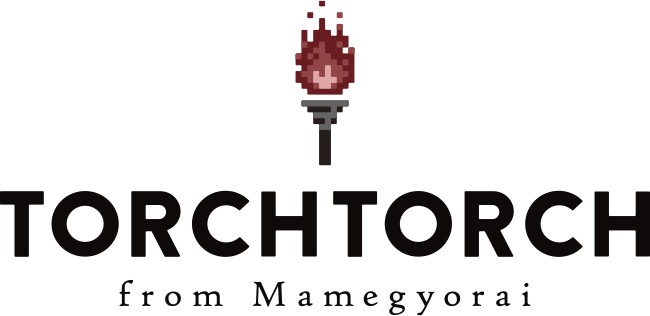 TORCH
【origin】Latin torquere, meaning to twist
Movies, games, comic books, and music.
A world comprised of various cultures where people express their interests and fashion choices freely.
We at TORCH TORCH endeavor to create a community where products that mirror your interests and hobbies are easily accessible and useful for daily life.
We design items by fans (creators) for fans (customers).
Our creators care deeply about their designs.
They love the content that has influenced them.
They put their heart into each item hoping it will find a home where it is treasured.
It's easy for customers to take pride in something that has had so much care put into the details.

TORCH TORCH provides an experience that adds a little playfulness to everyday life.
Each piece from the titles and characters you love casts a light and brightens your world.