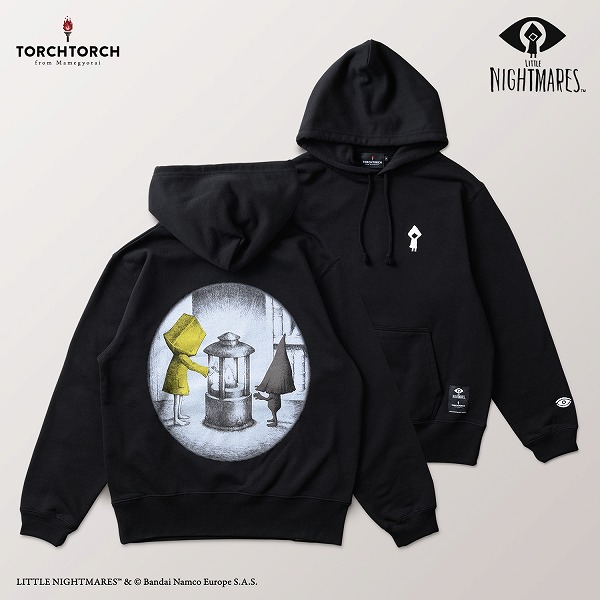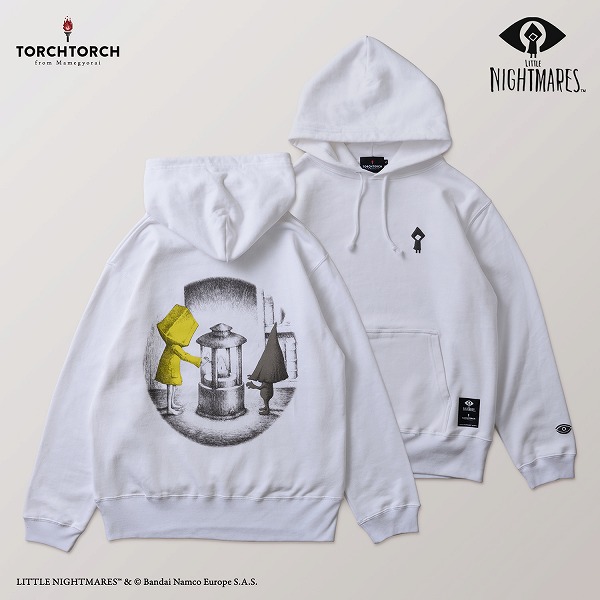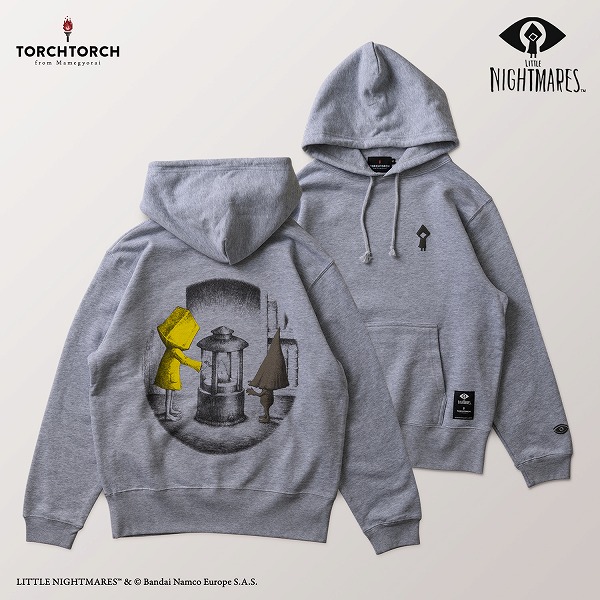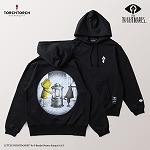 Black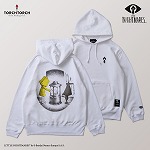 White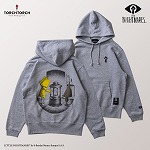 Heather Gray
Price:

JPY 8,800-

Material:

Cotton100% 10.0oz

Release:

Jan 2023
Illustration: Yuichiro Maeda

PRINTED IN TOKYO

LITTLE NIGHTMARES™ & ©Bandai Namco Europe S.A.S.

| | Length | body width | Shoulder width | Sleeve Length |
| --- | --- | --- | --- | --- |
| S | 63cm | 52cm | 44cm | 56cm |
| M | 67cm | 58cm | 48cm | 60cm |
| L | 71cm | 55cm | 52cm | 61cm |
| XL | 76cm | 63cm | 55cm | 62cm |
| XXL | 81cm | 68cm | 58cm | 63cm |
This pullover hoodie's depiction of SIX lighting an oil lantern, while a NOME sneakily tries to warm itself, feels pulled from the pages of a fairy tale. The fine art portraying this part of the story was drawn by black-and-white artist Yuichiro Maeda.
The well balanced, standard silhouette, along with the comfortable pile weave material, make this a relaxing hoodie to wear. The voluminous double layered hood is just another example TORCH TORCH's effort and attention to details.
Model height 166cm / size S
The black name tag sewn into the hem is accented with the in-game stage wallpaper for "Little Nightmare" printed in a subtle manner.
The image of Characters on the left breast and the eye on the cuff were both printed with foam ink, giving them a plump texture.