"Dark Souls" "Dark Souls III" appeared, the maximum equipped weight increases when you wear "Havel's Ring".
It has become finished in a high-class Ring, which is faithfully three-dimensionalized to the design in the game, wearable on a daily life.
In addition to the regular model, we have also prepared a small model to make it possible for women and men with thin fingers to wear without discomfort.
*In order to reproduce the atmosphere, we intentionally rough finishing and scratching.
*All of the products are hand made in Japan by professional craftsmen and may have a slight color change, and different aspects.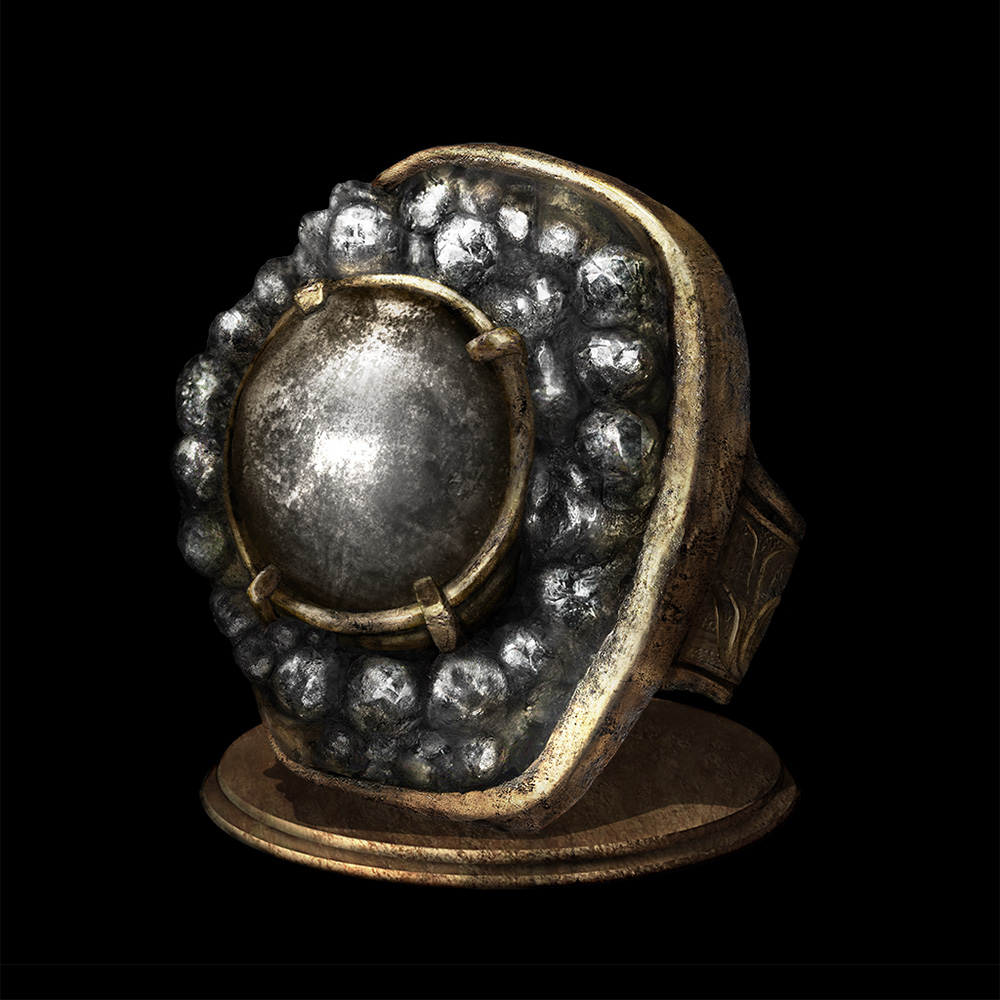 Havel's Ring
This ring was named after Havel the Rock,
Lord Gwyn's old battlefield compatriot.
Havel's men wore the ring to express faith in
their leader and to carry a heavier load.
―Dark Souls
A ring for warriors keen on heavy accoutrement.
Increases maximum equip load.
This ring was named after Havel the Rock,
the battlefield compatriot of Gwyn, the First Lord.
The art of war has been a constant since ages past,
and those who would follow in Havel's footsteps
are no fewer now than in his own day.
―Dark Souls III