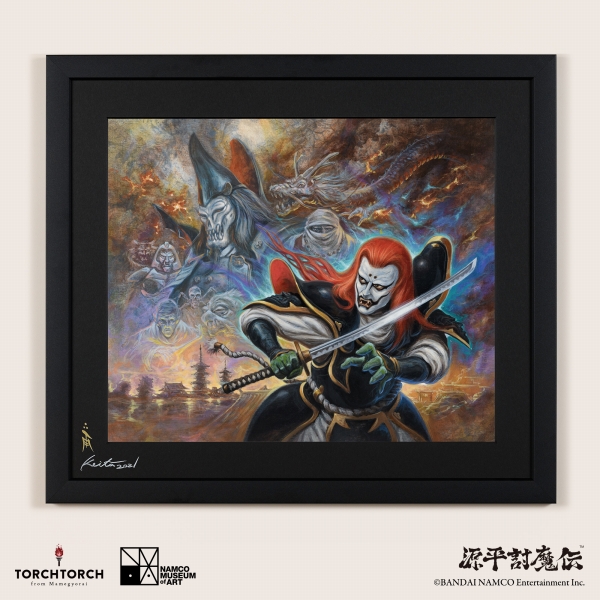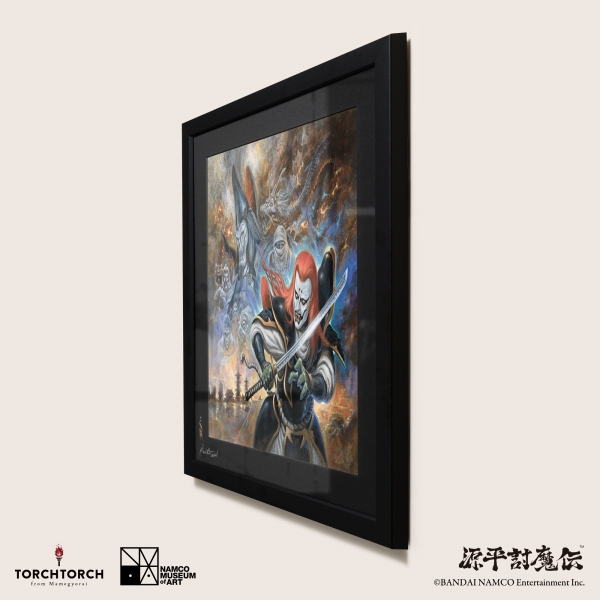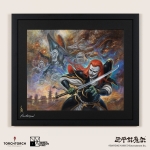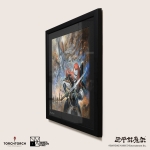 Price:

JPY 88,000-

Release:

March 2022

Order deadline:

November 24, 2021

Only the first order will be signed by Keita Amemiya.

Serial numbered.




Made to order.

©BANDAI NAMCO Entertainment Inc.

| | Width | Height | Depth |
| --- | --- | --- | --- |
| Original reproduction | 455mm | 580mm | - |
| Framed | 580mm | 580mm | 580mm |
"Genpei Touma Den (The Genji and the Heike Clans)" is a masterpiece arcade game developed by Namco that was released in 1986, and was later ported for PC Engine (TurboGrafx-16) in 1990.
We will be releasing an elaborate giclee print of the illustration drawn for the key visual as an original reproduction on a made-to-order basis.
The original illustration was drawn by Keita Amemiya, a famous film director and artist.

We made full use of an ultra-high-definition 12-color printer to thoroughly reproduce the details and colors of the original illustration.
This is a collaboration item between Namco Museum of Art and TORCH TORCH.
Only the first order will be autographed by Keita Amemiya.