Attention all avid DARK SOULS fans!!
The "Blade of the Darkmoon" that appears in the choice of games "DARK SOULS III" has been not only brought to life for the first time, but in a immaculately crafted pendant featuring an amazing sculpt and life like features! This pendant reflects the realism of the darkened mood and drama and captures this character to perfection.
On the material: Both body and fastener (hooks at the back of the neck) are made of 925 silver in the absolute finest quality.
We also offer the chain made of gorgeous silver plated brass which also has been painstakingly designed and prepared by From Software.
If this is not enough, we also created special fasteners strictly for these accessories. The finish in itself reflects the true aurora and will take you to the depth of this world called "DARK SOULS". Your eyes and your soul will be convinced!
Much effort, time and collaboration has been involved to bring you this superior quality necklace in the hands of the core "mania" DARKSOUL fans and collectors!
*All of the products are hand made in Japan by professional craftsmen, each item may not be the same and may have a slight taste of color and details.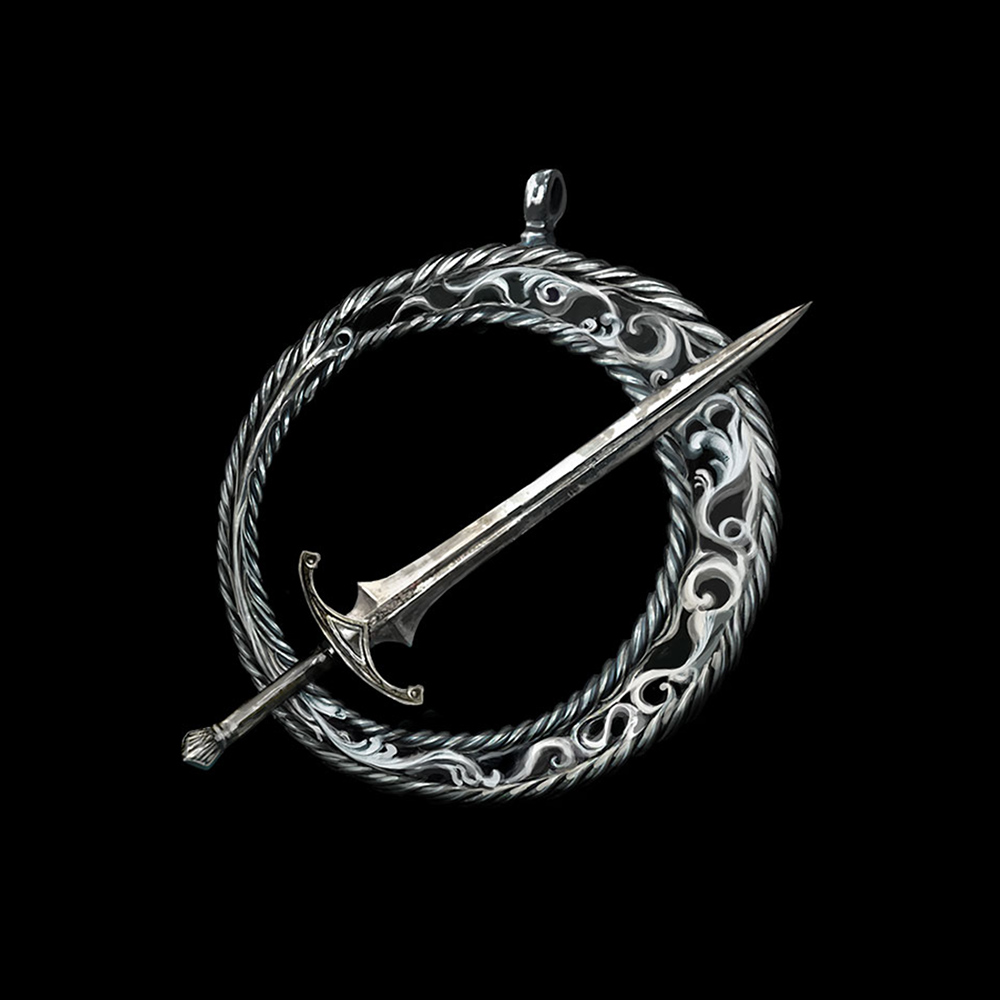 Blade of the Darkmoon
A silver pendant depicting the Darkmoon and a sword, the crest of the Darkmoon Knights, the original Blue Sentinels. Equip to pledge oneself to the Blade of the Darkmoon covenant.
When a member of the Way of Blue faces a dark spirit, the Blades of the Darkmoon, by an ancient accord, help to root out the invader. Summoning takes place automatically when equipped.