From all of the "DARK SOULS" series, "Covetous Silver Serpent Ring" is an equipment item that increases the number of souls acquired upon defeating enemies. Dimensionally close detailed and designed to the game play, this high-class ring is now useable for daily lives. The specific details of swell formed feature, the difference of eye levels and every small nuance are completely well imitated. Just as the presentation of "The Silver Serpent" this ring uses a real silver-925 and applied a smoky oxidized color to produce a vintage taste. This is a fine piece of item, to enjoy the dark distinctive atmosphere of "DARK SOULS".
In addition to the regular model, we have also prepared a small model to make it possible for women and men with thin fingers to wear without discomfort.
*In order to reproduce the atmosphere, we intentionally rough finishing and scratching.
*All of the products are hand made in Japan by professional craftsmen, each item may not be the same and may have a slight taste of color and details.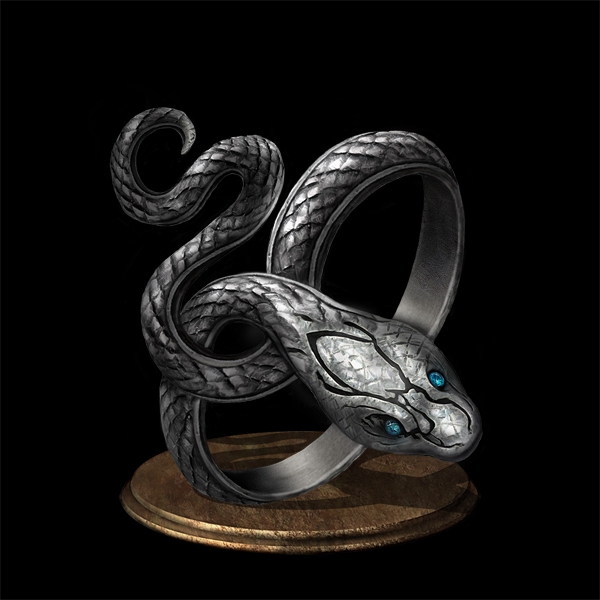 Covetous Silver Serpent Ring
A silver ring depicting a snake that could have been,
but never was, a dragon. Fallen foes yield more souls.
Snakes are known as creatures of great avarice,
devouring prey even larger than themselves by swallowing them whole.
If one's shackles are cause for discontent,
perhaps it is time for some old-fashioned greed.