"Dark Souls II" "Dark Souls III" appeared, An important equipment item that will be able to jump off the high altitude that can bear great damage, "Silvercat Ring".
It has become finished in a high-class Ring, which is faithfully three-dimensionalized to the design in the game, wearable on a daily life.
In addition to the regular model, we have also prepared a small model to make it possible for women and men with thin fingers to wear without discomfort.
*In order to reproduce the atmosphere, we intentionally rough finishing and scratching.
*All of the products are hand made in Japan by professional craftsmen and may have a slight color change, and different aspects.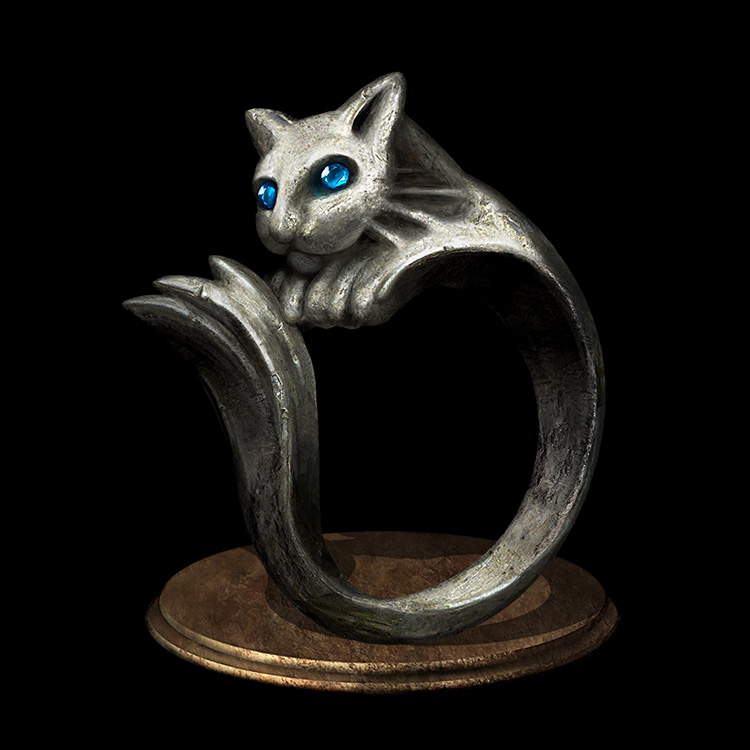 Silvercat Ring
Silver ring depicting a leaping feline.
Reduces damage from falling.
Legend has it that when cats grow old,
a force brews within them,
and they are reborn as something new.
―Dark Souls II
Silver ring depicting a leaping feline.
Prevents damage from falling.
In the Age of Gods, or possibly following it,
an old cat was said to speak a human tongue,
with the voice of an old woman,
and the form of a fanciful immortal.
―Dark Souls III