The first boss most players encounter in "Bloodborne" is the Cleric Beast.
The Sword Hunter Badge you receive by defeating him shows that you are a hunter of the Church.

The magnificent and austere design of the silver sword radiates the connection to the Healing Church.
TORCH TORCH has perfectly replicated this striking item, most likely your first hunter badge, as if it came straight out of the game.
This pendant is crafted with durability, so you can wear it daily.

With "authenticity" as the major goal, we endeavor to replicate even the tiniest detail to bring this piece from the game and into the real world.
It has been expertly crafted to accentuate the fine engraving of the original.

The entire piece, both body and brace, are made from silver 925. The blue genuine apatite stone in the middle is shaped just for this pendant.
The dark brown rawhide babiche, from which it hangs, will look richer as it ages.

It comes in 2 sizes: Regular size (the size of the hunter badge had it existed) and Ladies' size (which is smaller and easier to wear).

Enjoy this fine item and the link to the "Bloodborne" world you can physically feel.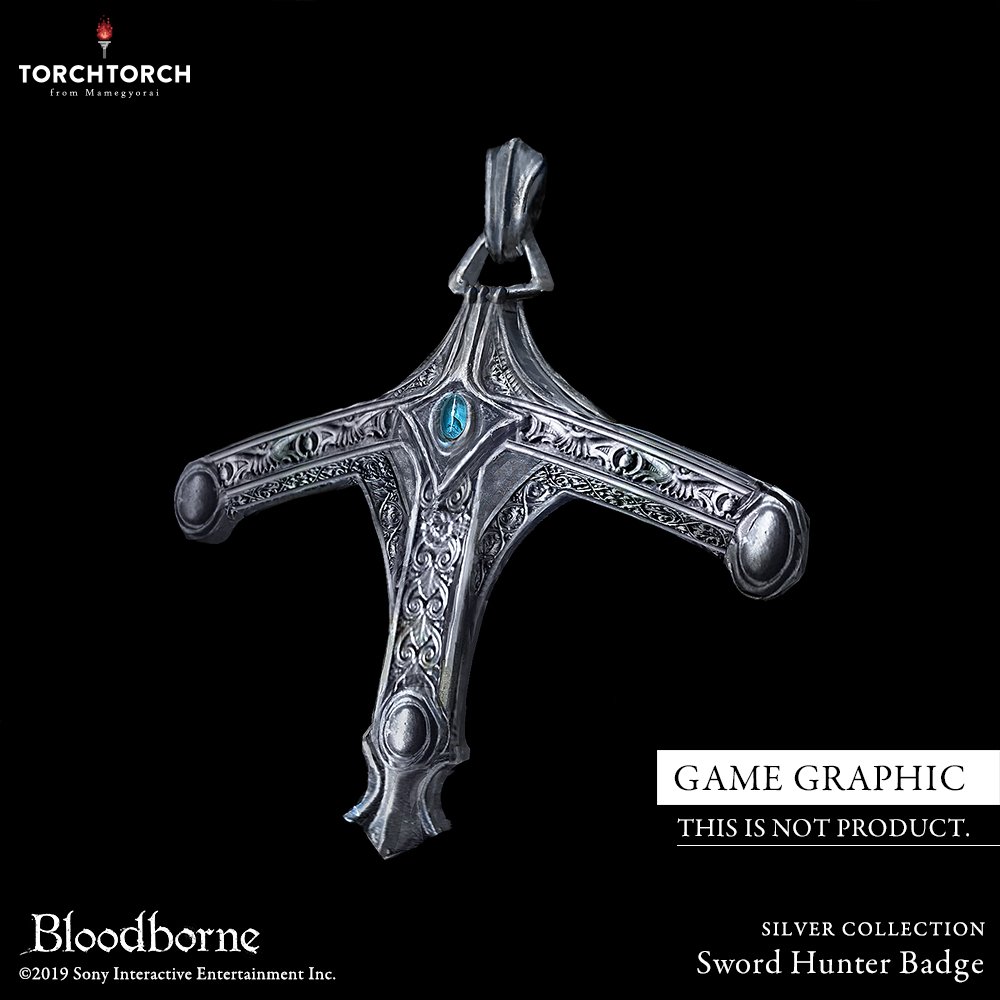 Sword Hunter Badge
One of the badges crafted by the Healing Church.
The silver sword is a symbol of a Church hunter.
Ludwig was the first of many Healing Church hunters to come,
many of whom were clerics.
As it was, clerics transformed into the most hideous beasts.