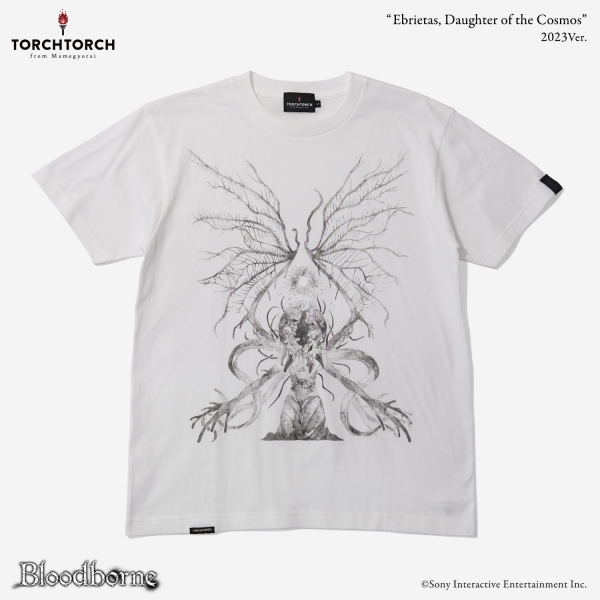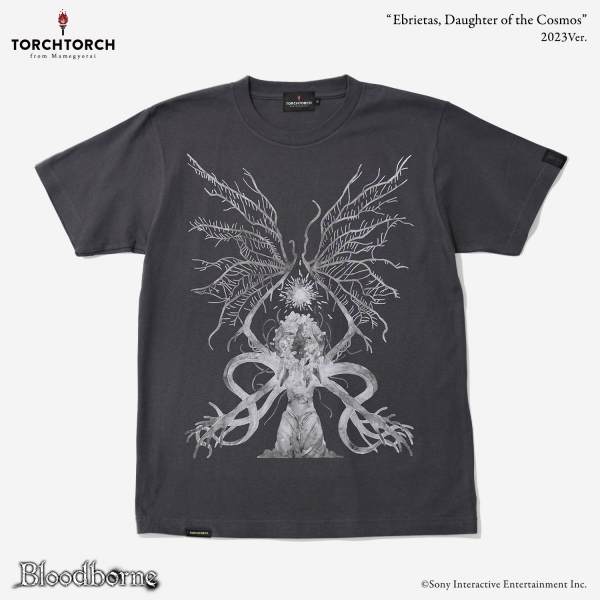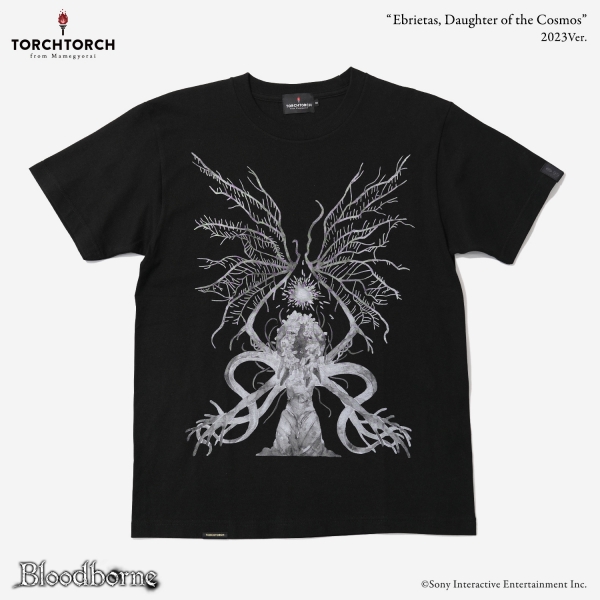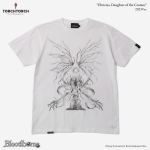 White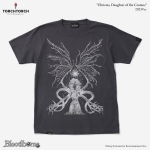 Deep Gray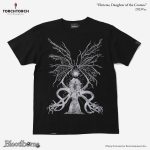 Black
Price:

JPY 5,500

Material:

Cotton 100% 5.6oz

Release:

Sep 2023
Illustration: Yoshioka

PRINTED IN TOKYO

©Sony Interactive Entertainment Inc.


Length
Body
Width
Shoulder
Width
Sleeve
Length
S
66cm
49cm
44cm
19cm
M
70cm
52cm
47cm
20cm
L
74cm
55cm
50cm
22cm
XL
78cm
58cm
53cm
24cm
XXL
82cm
61cm
56cm
26cm
"Ebrietas, Daughter of the cosmos" is a deformed character with a face covered with tubular folds and large tentacles, standing on the "Isz Gravestone". Her gigantic physique is the feature of this bold print. Her mysterious beauty, drawn with a watercolor touch by illustrator Yoshioka, is an appealing feature of this piece.
The three types are white, deep gray, and black, each of which reproduces unique shading by combining white and black inks in a high-definition silkscreening process.
The fabric is 5.6 oz. with a firm thickness. It is comfortable to wear, and even after repeated washing, it does not easily lose its shape and texture.
The special "Insight Tag" equipped on all models has been upgraded in fabric texture and redesigned.
The "Insight" icon and "99 numbers" that were printed in white ink on the front side of the tag on previous models are now printed in black ink on a black background for a simpler arrangement.
In addition, the back side displays "the Frenzy meter" familiar from the game. The design depicts the gauge at its max level.
The care label on the inside of the T-shirt, along with the "Bloodborne" logo, features a random blood gems, a familiar item in the game: Radial, Triangle, Waning and Circle. You will be able to see which blood crystal stone you will get when you turn the hem of the T-shirt over.