The hunter adorned in hunting gear made of raven feathers, Irene.
The Crow Hunter Badge she owns is the "badge of a hunter of hunters", which is quietly passed down from generation to generation.
Its elaborately crafted spread raven is robust yet delicate in design. Beneath the bloody responsibility of the hunter who is charged with sentencing hunters, which this symbol represents, there is also an undeniable beauty.

It's not too much to say that the Crow Hunter Badge is one of the most impressive pieces from game world of "Bloodborne".
TORCH TORCH has perfectly replicated the item as a pendant with a durability that is suited for daily usage.

With "authenticity" as the major goal, we endeavor to replicate even the tiniest detail to bring this piece from the game and into the real world.
You can clearly see the painstaking effort put into the molding and finishing that give the impression the piece has been worn over time.

The entire piece, both body and brace, are made from silver 925. The dark brown rawhide babiche, from which it hangs, will look richer as it ages. It comes in 2 sizes: Regular size (the size of the hunter badge had it existed) and Ladies size (which is smaller and easier to wear).

Enjoy this symbol that looks as if it were taken straight from the world of "Bloodborne", which represents the responsibility of those hunters who are honored with it.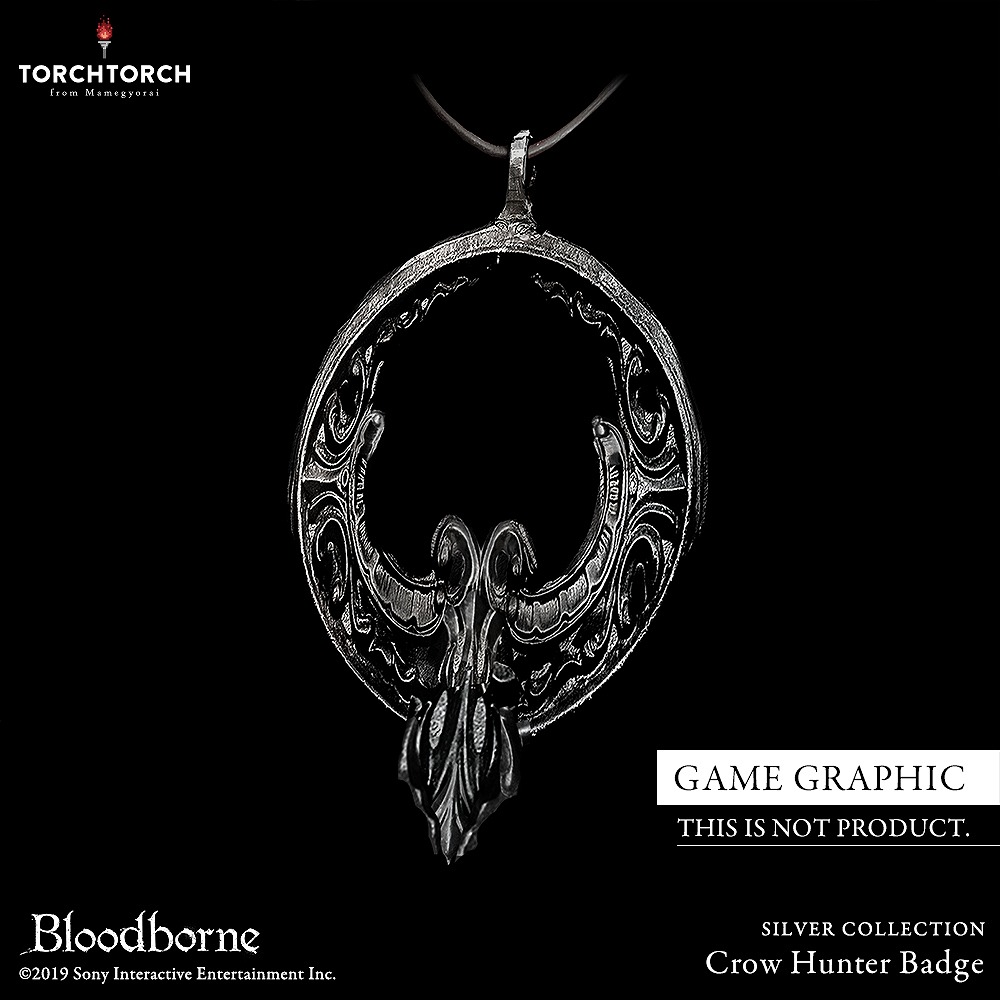 The Crow Hunter Badge
Badge of a hunter of hunters, who hunts those who have
become addled with blood.
The badge of the hunter of hunters is quietly passed down
from generation to generation, usually to an outsider from
the hinterlands.
To be entrusted with this cursed badge, one must be strong,
resilient to the seduction of blood,and gracious when taking
a comrade's life.