The Upper Cathedral Ward is an area players can reach only by using a secret key.
Within lies the Cosmic Eye Watcher Badge, bestowed on members of the Choir, elites of the Healing Church.

Each pendant eye is made of crystal and has been carefully, individually cut by an artisan.
The deeply mysterious, sparkling universe that dwells in the eye is expertly replicated by using special technology developed by CHINON CO., LTD.
Through an amalgamation of traditional and modern technology, a piece of the game has traversed to our three-dimensional world.

This piece was originally sculpted by the well-known artist Masato Ohata.
The body and the clasp are made of silver 925, while the chain is made of brass.
The clasp, which pays homage to the aesthetic of Bloodborne, has been created exclusively for this series.

Holding this pendant in your hand and gazing into its alluring starscape is sure to leave anyone bedazzled. Take a look for yourself!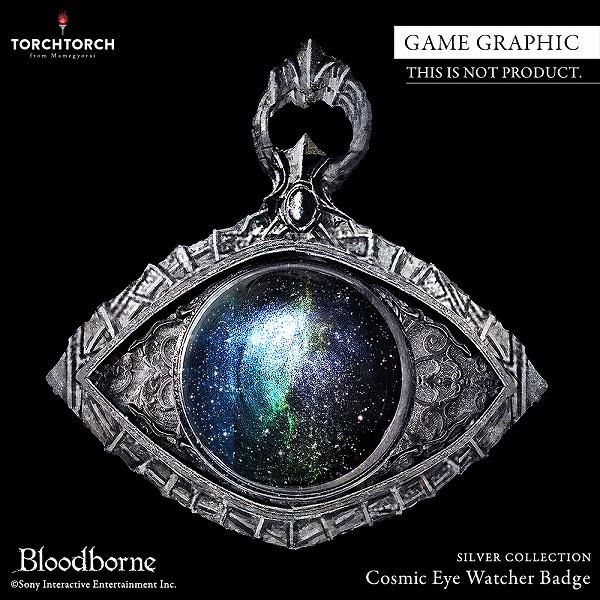 Cosmic Eye Watcher Badge
Badge of a member of the Choir, elites of the Healing Church.
The eye signifies the very cosmos.
The Choir stumbled upon an epiphany, very suddenly and quite by accident. Here we stand, feet planted in the earth. but might the cosmos be very near us, only just above our heads?